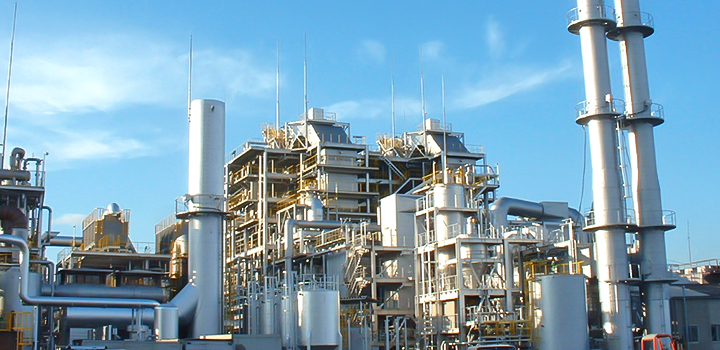 The company has an in-house nal disposal site, and carries out proper waste disposal through one-stop activities, ranging from disposal to recycling and nal disposal. By harnessing our experience in Japan, we have also entered emerging economies in Asia, which face many environmental issues. In this way, we contribute to the conservation of the global environment.
Recycling for the earth
Our environmental business started with the treatment of the wasted oil from ships in 1967 and evolved into recycling due to the concern for the environmental impact. We endeavour to maximize the synergy between the industrial waste treatment plant owned by Tsuneishi Kamtecs and our subsidiary Tsuneishi Kamtecs Saitama large material recycling plant. While increasing the capacity and the variety of materials handled, we endeavour to recycle more rather than dispose or landfill.
Organization
Established in May 1967, TSUNEISHI KAMTECS CORPORATION offers a full line-up of services from industrial waste processing surveys, to the treatment of waste. Regarding the treatment of industrial waste, the company engages in a wide range of activities, from the collection and transportation of waste, to intermediate processing, nal disposal and recycling. Moreover, KAMTECS CORPORATION also carries out treatment of polluted soil.
Established in September 2002, TSUNEISHI KAMTECS SAITAMA Co., Ltd. joined the TSUNEISHI Group in September 2011. It carries out proper recycling of incineration ash. It also carries out the production and sale of civil engineering materials and aggregate, such as crushed stones and gravel.